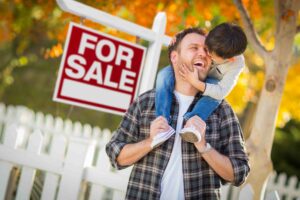 If you're thinking of selling this fall, this is the ideal time to start the process. The earlier you get ready, the more successful your sale will be. It will likely go a lot smoother, too.
So, with those benefits in mind, here is a quick checklist that will guide you in preparing to list this fall:
• Financials. Find out how much your home will likely sell for in the current market. That calculation is made by looking at what comparable homes in the area have sold for recently.
• Decluttering. The more neat and spacious your home looks to buyers, the more appealing it will be to them. So, be relentless when decluttering.
• Fixing. If anything needs to be repaired or replaced, this is the best time to get that work done. You don't want to have to scramble to find a contractor later on.
• Staging. Staging is the art and science of setting up a room so that it looks attractive to buyers. Well-staged homes tend to sell faster and for a higher amount. You can stage your home yourself or get professional assistance.
• Scheduling. When you list in the fall, you want to make it as convenient for buyers as possible to book appointments to see your home. So, make sure you have plenty of scheduling flexibility.
• Targeting. Are you also buying a new home? If so, then start the process now. Decide what type of home you're looking for specifically and narrow your focus to those neighborhoods you want to get into.
Starting the selling process now gives you a head start when you list this fall. So, begin working through this checklist today.